Now that it FINALLY feels like spring in Minnesota, it's time for a little Spring Cleaning. Besides the typical decluttering that most people do around this time, parents of children with special needs or medical needs have to organize large amounts of paperwork. My friend has written the following article that includes some helpful tips on staying on top of record keeping.
The Importance of
Recordkeeping
by Sue Hume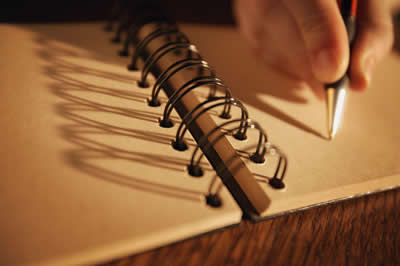 As parents of kids with special needs, we receive lots of advice. But the one I found most beneficial is this: keep track of your child's medical history. This information is helpful if you change doctors or seek second opinions. It's essential if you request County assistance or apply for social security disability benefits. Sure, it requires a little effort on your part, but in the long run it's well worth it.
First, purchase either a large notebook or box of file folders. If you use folders, label each folder with the name of your child's doctor or specialist. Then insert every report, evaluation, discharge summary, or notes into their respective files. If you prefer to use a notebook, divide each section so you can easily locate the documents.
Next, create the following charts and record every time your child is seen by any type of medical or mental health professional. It may seem foolish to jot down visits for a sore throat or other minor illness, but that data may be needed some day. Here's what to include:
List every doctor, dentist, therapist or other person who treats your child. Include address, phone number, date first seen and date last seen.
Hospitals, clinics, or emergency rooms your child visits. Provide address, phone number, date in and date out, and reason for treatment.
Medical or mental health tests your child receives. Describe the name and place of the test, person who referred you, and the date.
Medication your child currently takes or has taken. Include amounts, reason for taking, and any side affects.
Keeping track of your child's health history is easy to do, and will help medical professionals and government representatives make correct choices on your child's behalf.